Why is Polygel the best system for Nails? The difference between Acrylic, gel and Polygel
Why is Polygel the best system for nails over acrylic or gel? The ultimate guide in sifting through the technical jargon. Visiting nail bar these days is like going to bread isle in the supermarket. Sometimes there is so much choice its hard to know which product is right for you. The answer to this question lies with you and with your lifestyle, priorities and preference but a great Nail Technician will help you discover this.
At Nail Expressions we have a combined experience of over 31 years so we know the right questions to ask to help you decide but if you would like specific information on Acrylic, Gel, Fibreglass or Polygel you can visit the specific pages on our website by clicking on the highlighted text but for a general overview and comparison please read on …
Why is Polygel the best system for Nails? 'Polygel is essentially the lovechild of acrylic and gel...'
If you imagine all of the great qualities of both acrylic and gel nails and combine them then you have polygel. Polygel takes all of the good from both of these products 
Polygel can be applied as an overlay on your natural nails, or as a nail enhancement.
Polygel offers the strength, form and look of acrylic with the flexibilty, longevity and gloss of the gel. 
It is softer to file reducing damage to the natural nail
It is great to blend to create a lovely pink to white ombre
It doesn't shatter or crack easily as i has flexibility and rebound
Its monomer free so doesn't smell as much 
How long will Polygel last?
Polygel will last approximately 3 months with regular maintenance which is required every 2-3 weeks. 
They should be professionally removed using an acetone bath or acetone wrap. You can also see our Soak off Tutorial on our blog.
is Polygel better than acrylic?
Polygel is more lighter and more flexible than acrylic. It is also monomer free which makes them virtually odourless. For some people this makes them better. 
Can i have colour with Polygel?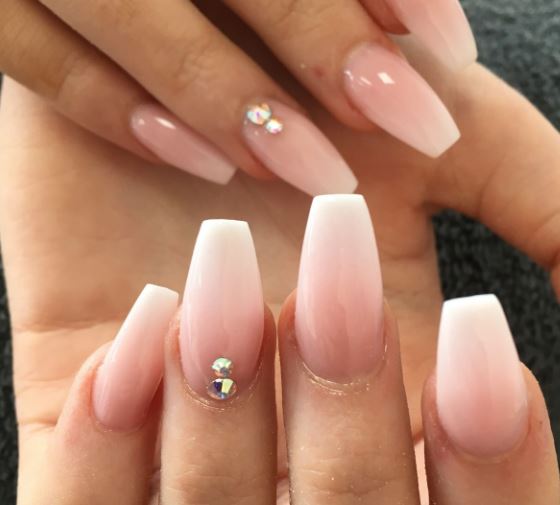 Polygel can come pre-pigmented or clear but the pigments are not strong. If you prefer a stong colour then opt for clear polygel and just add your gel colour on top.