Indulge yourself with Acrylic Nail Extensions this Winter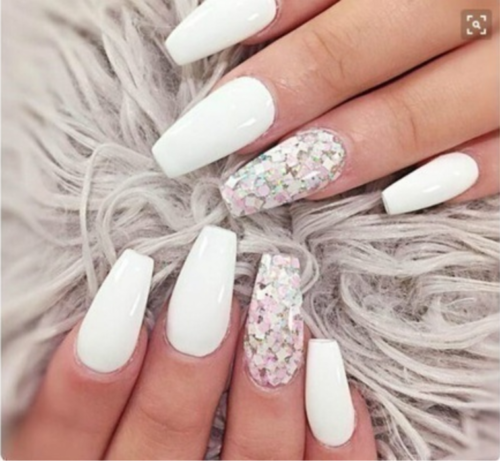 Are Acrylic Nail Extensions right for you?
The million Dollar Question!
With so many options out there for nail enhancement treatments, how do you know what to choose? Having practiced Nail Technology for 23 years in and around the Maidstone area  and having experience in all mediums and products I feel I am well placed to help you decide! In this article I am going to inform you on the benefits of Acrylic Nail Extensions but also dispel the negative myths surrounding them. Often the problems with Acrylic Nail Extensions are caused by bad nail technicians, bad products, bad hygiene and bad advice. See below for more information or click here to see our Acrylic Nail Extensions Maidstone Information
Nail Care with Acrylic Nail Extensions !!
Many people steer away from wearing Acrylic Nail Extensions for fear of damaging their natural nails. They continue in their frustrating quest, yearning for beautiful looking nails but not wanting to risk the health of their own nails. Having constant manicures where the polish chips instantly and any physical hard work leading to breakages and uneven length just before that vital function. You will have heard the horror stories of people being left with damaged, brittle, peeling, pitted and ridged nails after removing their Acrylic Nail Extensions. It really doesn't have to be that way….You can have the beautiful elegant nails that you want and still maintain the health of your natural nail beneath and I am going to show you how. Read on for the all important tips on choosing the right Nail Technician and the right product for you.
Acrylic Nail Extensions - Professionalism over Convenience and cost....
You would have to have your head in a bucket to not recognise the rapid increase in the number of Nail Salons that have opened up world wide that offer walk in and wait nail appointments. The CASH only salons that offer cheap, quick sets of nails  without the need for an appointment.  
The concept being a rapid conveyor belt of cash paying clients turned around in 45 minutes for £25 a set. Often with questionable hygiene and little or no customer service. They are able to mass produce nail extensions by using mechanical drills and damaging products. The customer experience, health and well being is not their concern. 
As a professional working in the industry over the last 23 years I have come across many clients with horror stories and seen the evidence time and time again. The chemical that you often find in these places is banned in the USA as it is so dangerous. The Acrylic they use is MMA (Methyl methacrylate). Normally used for dental treatments it is far too harsh for the finger nails. If you had an accident and fell it would pull your own nails off the nail bed rather than break. Because this product is so hard these salons have to use dental drills to file and buff it. These drills oscillate at between 600 and 25000 rpm. Its not rocket science. If this drill were to be used directly on your natural nails it wouldn't take long to drill through it which is why people are often left with several ridges down the nails when the Acrylic Nail Extensions are removed.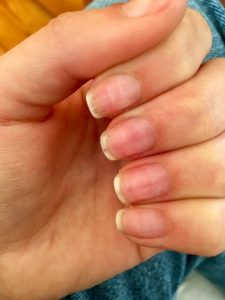 I have had clients come to me with permanent damage to the nail matrix after falling over and putting their hands to save themselves. When the MMA acrylic nail extensions hit the floor, they, along with the natural nails were shunted back into the fingers. The Acrylic Nail Extensions didn't break and the lady had to be treated in A and E for pain. The nail matrix was permanently damaged and her natural nails constantly grow with permanent ridges and deformities.
As you may have noticed I am completely passionate about this subject and endeavor to educate people in the dangers of putting convenience and cost over professionalism. 
10 Tips for Choosing the right Nail Technician for you...
Check the qualifications and experience of your technician (in Maidstone there are a lot ofsalons to stay away from !!!!)
Ask if the acrylic is MMA, if it is stay away
Ask if they use drills, if they do stay away
DON'T be put off if you have to wait for an appointment. If the technician is busy they are doing it right.
Be prepared to pay a little more. You can't put a price on the permanent health of your natural nails
A specialist Nail Technician who is working in this industry constantly is always preferable to a beauty therapist that does a set once in a while 
A good nail technician will recommend a sensible length for your new nails, if they are to long they will break and then you risk temporary damage to your natural nail
A good nail technician will insist on regular maintenance
Never bite or pick your nail extensions off
A good nail technician will offer to remove your nail extensions with acetone and wouldn't dream of drilling them off.
I hope you have enjoyed reading this Blog. Plenty more information to come. Always an advocate for good nail care treatment….